Hello frndzzz.....
Here is one good website.....
Search ur movie name here with which lang. Subtitles u want.


For eg......

Suppose U have....

Avatar 720p blue ray.avi

N You Want English subtitles for these movie.,
Then just open....



Go to search put there like these

Avatar 720p blue ray English


U will get lots of results download at least 2-3 subtitles files...

Extension for subtitles is .srt
play movie in vlc or any other player n just add ur .srt file n th8s it..... Now u have subtitles.....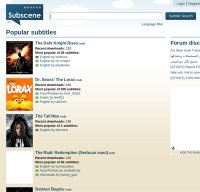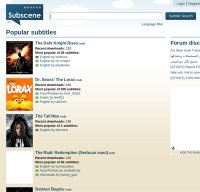 If one of srt file does not match with movie conversation just download another subtitle file......
Most of filess r wrking....!!
Sooo Enjoy...!!!!!!!!




...Here is Another trick by Riyazali...

Go to google
and
type full file name and add language.srt at end of the name u get perfect file

for example: Avatar 2009 bluray dual audio by mafia english.srt

file ke last me agar Hindi chahiye to Hindi.srt type karke google search kar perfect match file milega...




...Please note:

..If u alrdy knw abt this,just leave this topic.

..Dont post bekaaaar ki comments

..This is for Newbie n others who dont knw...
..U can hitt lIke if u think its gud info4u.